contact mind – mobile application
Organigram app Contact Mind is a new generation application for companies and individuals, using the smart QR contact touch technology – QR code scanner and QR code generator for contacts. With Contact mind you can customise organigram, creating a visual map of your phone contacts and more. 
Contact Mind allows you a new experience of sharing your contact mind maps and your business card directly with other people.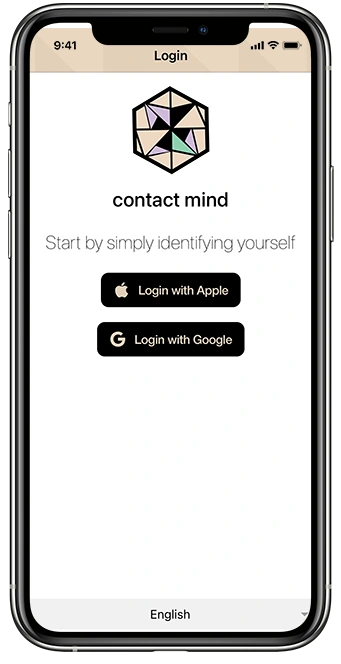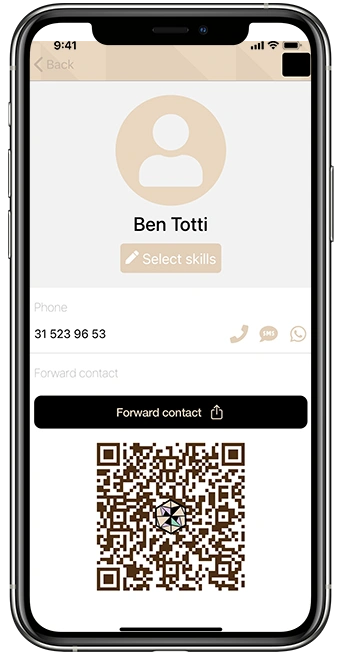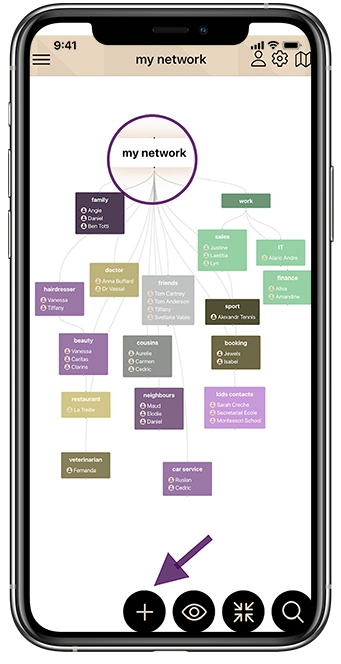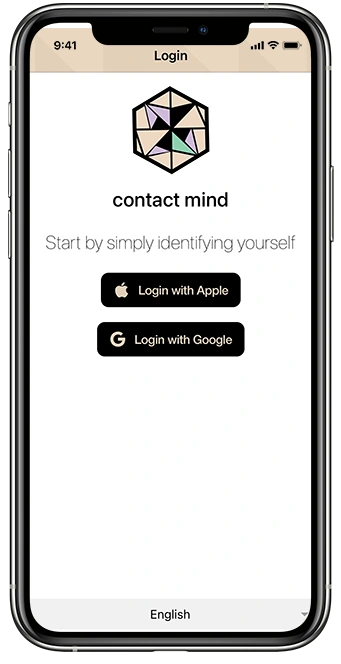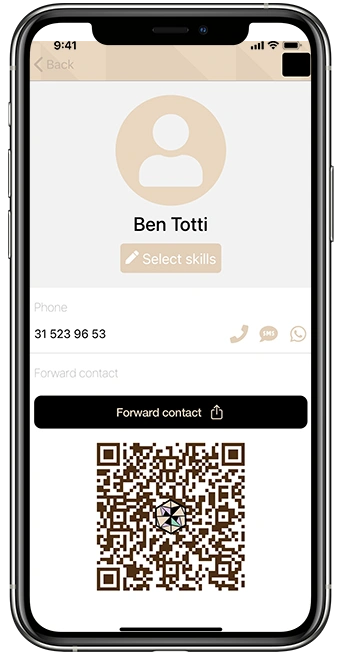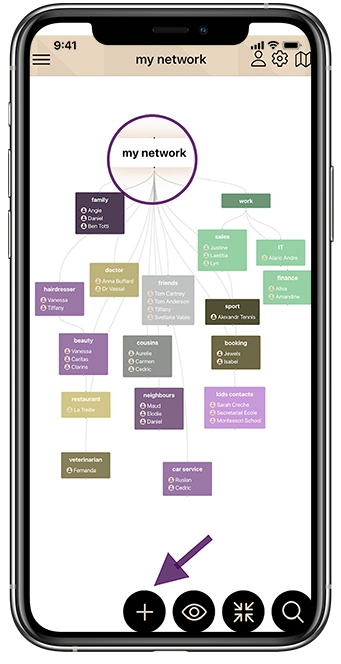 Mind your contacts with Contact Mind.
About app
Our app allows you to 'map out' your contact book, on your mobile device and arrange the visual element according to your preferences and needs.
Contact Mind also uses easy touch technology to create the organigram (or mind map) of your existing contacts, which you can then customise, according to your choice of colour.
Organigramme
Additionally, you have the option to define the map structure of your organigram by sorting your contacts into categories of groups, interests, skills or departments and personalising each heading. 
This feature will allow the classification according to your own logic, and an easier navigation to find the desired  person(s) within your contacts.
Sharing the map with others is an effective tool, allowing the permanent updating of shared data in real time for all those who have access to the map.
QR code
With simple touch, you can create the map, tag your contacts, send SMS or emails and enjoy the benefits of the QR code contact touch technology.
How does it work?
Simply touch your phone and the contact will be scanned directly into your contact book. You can then organise it however you like – You can create organigram by departments, if you work in a company or you can organise your contact names by topics – however you see fit!
Discover our new mobile organigram app now!
Who is Contact Mind for?
Private users, who like to organise details and maintain structure -> simplification
Professionals, who value efficiency and want to save time and effort -> productivity, efficiency
Companies, that understand the importance of streamlining their databases and departments -> optimisation
About Contact Mind's Free Version Functionality:
With Contact Mind's free app download, you have your very own personalised account, access to organisational chart creation, the ability to create groups, subgroups, skills, topics in your organigram. You can generate a personal QR to distribute your business card, that you can scan and save. The app is compatible with iPhone and Android and works both online and offline. The zoom and preview function of the organigram allows you to see more details on your map. Users can search by 'tag'. User-friendly features: Easily edit groups and contacts,  share their maps with friends and colleagues as well as transfer the organigram to other cards and share their v-cards.